Meet Ilene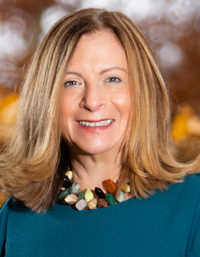 I have a passion for selling Real Estate. Since the start of my career in 1980, I have had great success helping people sell their homes in the most profitable, easeful, and efficient way. My vast experience, creative marketing, excellent negotiation skills, and determination have aided my success. Additionally, my genuine interest in people, good listening skills, and positive attitude have resulted in my becoming one of the top selling brokers in Newton. Selling a home is an emotional process. My goal is to make the experience as stress-free as possible for my clients. My team and I work tirelessly to manage every detail of your transaction from start to finish. Our goal is to ensure the best possible outcome for your sale. I invite you to explore my successful and unique approach to real estate.
TOP SELLING AGENT IN NEWTON
EVERY YEAR SINCE 2012

35+ YEARS REAL ESTATE EXPERIENCE

HIGHLY RESPECTED WITHIN
BROKERAGE COMMUNITY

DEDICATED TEAM
CHECK OUT ILENE'S CURRENT LISTINGS
DISCOVER THE DIFFERENCE
Extraordinary Service. Maximum Results.
ILENE SOLOMON DIFFERENCE

Why Choose Ilene?

Professional Achievement

Ilene vs. the Competition
SPECIALTY SERVICES

Complimentary Staging

Creative Marketing
COLDWELL BANKER DIFFERENCE

Why Coldwell Banker?
BUYING OR SELLING

Marketing to Buyers

Home Selling Process
MEET ILENE'S TEAM
It takes a village to sell a village (literally – Newton has 13 villages!) and I couldn't do it without the support of my invincible team. I have the pleasure of working alongside these dedicated, reliable, and service-oriented professionals every day, so until you meet them in person, here's a sneak peek at what makes them such incredible & interesting people – each one an integral member of my team.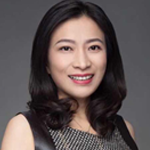 Helen Zhu
MA Licensed
Real Estate Sales Agent
MPA Harvard Kennedy School
(617) 467-8308
The moment I discovered my passion for real estate was when I helped my friends, who were in the process of relocating to Newton from China, with their home buying process. It was such a rewarding and satisfying experience, and they were thrilled to have found their dream home.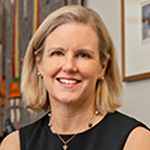 Janvrin Demler
MA Licensed
Real Estate Sales Agent
BS University of Puget Sound
MST University of New Hampshire
(917) 648-7714
The moment I first discovered my passion for real estate was when I bought my first apartment over 25 years ago and fixed it up – and I've been fixing up properties ever since. I have since learned the power of real estate as an income generator and builder of wealth.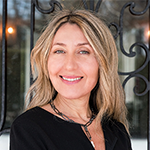 Lilya Sorkin
MA Licensed
Real Estate Sales Agent
BS Bentley University
(617) 792-6254
The moment I discovered my passion for real estate was when I moved back from Morocco and needed to purchase a home for my family. My fascination with that search and procurement process, combined with my desire to help others, naturally led me to this profession.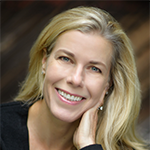 Karyn Moffa
MA Licensed
Real Estate Sales Agent
BSBM Virginia Tech
(508) 847-6368
The moment I discovered my passion for real estate was when I realized how exciting and satisfying it is to be able to use my creative talents, previous professional experience and people skills to help both buyers and sellers make real estate decisions that give them security and peace of mind.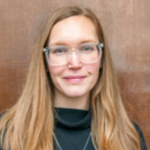 Brittany Page
MA Licensed
Real Estate Agent
BA Boston College
Design Certificate American Institute of Interior Design
(617) 680-5294
The moment I discovered my passion for home staging & design: Since I was very young, I've always rearranged my bedroom and like to imagine spaces in different ways. My dad taught me 1/4 inch scale and from then on I've seen the world in floor plans and always try to make things look their very best.